Needing to rent out your property?
Our Property Management Team is still available to assist with securing a tenant for your property during the COVID-19 situation. Outlined below is some information on our proactive approach to leasing properties during these ever-changing times.
Our Agency has changed the way we do things to ensure we are offering a convenient and thorough solution and we are making use of technology and online options to secure tenants quicker in a challenging market.
Marketing of your property
With so many people working from home and with social media usage increased, your property is highly likely to attract more interest from potential tenants with the increased online exposure.
We advertise rental listings on major property portals and we will continue to do this with the addition of Virtual Tours included on your property listing. Read more below about our Virtual Tours using Matterport technology.
Property inspections
Virtual Tours
With the Government directives regarding open for inspections, our Agency has invested in industry-leading technology, Matterport to allow us to create a detailed 3D tour of your property enabling potential tenants to connect with your property without having to see it in person. We continue to offer smaller inspections should potential tenants also wish to view the property in person.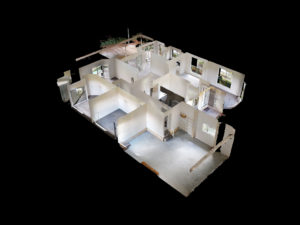 Private inspections
We conduct private inspections at a time suitable to allow potential tenants to view the property and we have implemented some safety measures to keep our community safe during the COVID-19 situation.
Rental appraisals
If you are thinking of renting out your property, our Team is available to conduct Rental Appraisals. We have access to online databases to provide detailed rent comparisons in the local area. Click here to Request a Rental Appraisal.
Our Agency is committed to supporting our community through these ever-changing times.  If you need a long-term solution to your short-term problem, contact our team today to find out how we can assist with all your real estate needs.