Do you need a long-term solution for a short-term problem?
If you have a property currently for sale and its not selling in the current COVID-19 conditions, why not put a tenant in place for 6 months and try again.  Check out what our Agency is doing to help secure tenants quicker.
Virtual Tours
Our Agency has invested in industry-leading technology, Matterport, to allow us to create a detailed 3D tour of your property.  Virtual Tours provide an opportunity for prospective tenants to connect with your property without having to see it in person.  We also offer private inspections should you wish to view the property in person.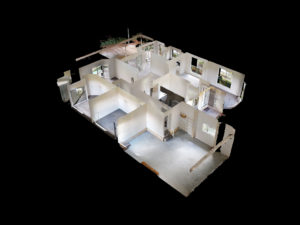 Private Inspections
We conduct private inspections at a time suitable to allow you to view the property with some safety measures in place to keep our community safe during the COVID-19 situation.
Contact our team at Pure Real Estate on 07 3217 2915 and allow us to find a tenant for your property which will provide a long-term solution for your short-term problem.