I was asked with my experience in real estate, 'If you were a first home buyer in the current market, what would you buy right now?'
It's a good question, and at the time was helping a friend buy a property so I thought I would give you a real life example of what I would do.
My friend's requirement was to pay less in mortgage repayments than rent ($400pw) and be within 30 minutes drive from their work in Kelvin Grove.
Property type didn't matter as they planned on only living in the property for 12 months to take advantage of the first home buyers incentives and then turn it into an investment property so a good rental return was also a requirement.
$20,000 deposit was what savings they had and $5,000 to renovate if needed.
After looking at affordability and locations, we settled on the southside of the Brisbane river.
We started the search and added alerts for all properties under $400K from Rocklea to Ipswich.
We identified Inala as a good starting point as you could find a solid house for under $350,000.
After looking for a number of weeks, we ended up putting an offer in on a 3 bedroom house on 1072m2 that was accepted.  Asking price was $360,000 – we paid $340,000.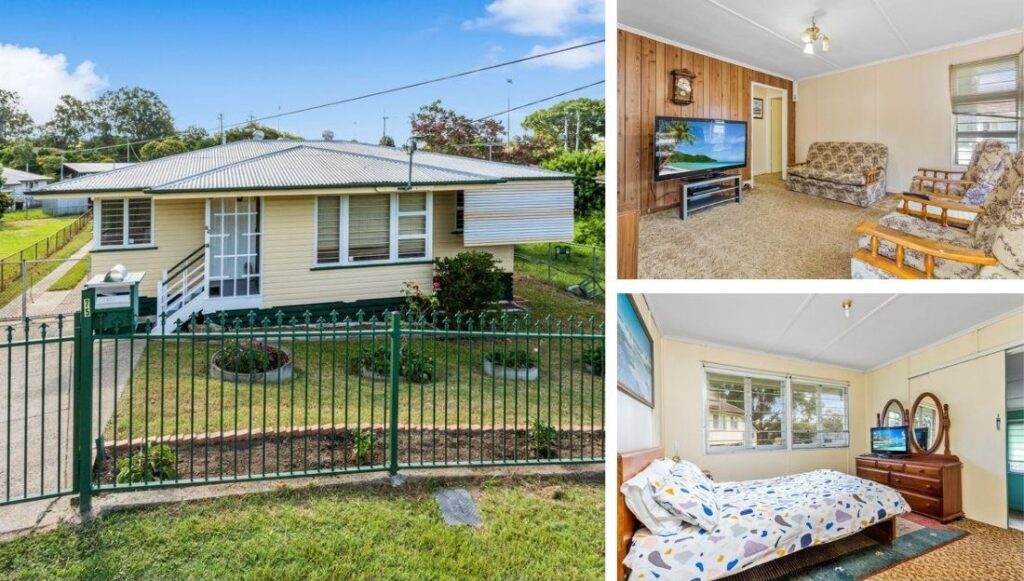 Loan repayments of $300pw and the $5,000 was needed to make the property liveable.
Renovation Costs
Painting $1,000
Rubbish removal $150
Electrical works (fans and lights) $2,500
Floors $500
Second-hand Kitchen $150
With the above renovation costs, the new owner did all these works themselves, saving them on paying tradesman (other than electrical works).
Total costs of purchase including renovation = $348,000
Value after renovation = $380,000+
It's a hard property to put a price on now that it is cleaned up, but properties are selling from $360,000 to $410,000 for clean property on 600m2 blocks.
Rental appraisal = $340 to $360pw.
Photos to come in a couple of weeks.
If I was looking to buy my first home or investment property, this would be the kind of property I would be looking at.
Good opportunity for growth, instant equity, and cash positive returns in a location less than 30 minutes to the Brisbane City.